YDL Combo Mat Breathe
Real time
5
visitor right now
Reasons to shop with us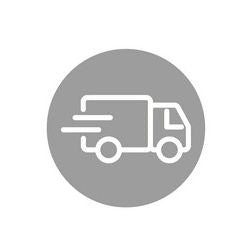 Rapid Service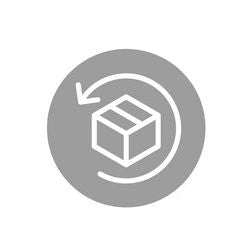 Easy Returns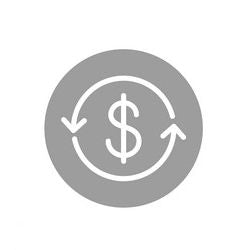 Hassle Free Exchange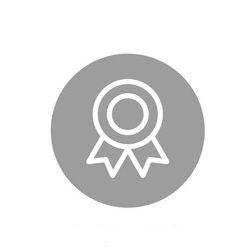 Quality Sourcing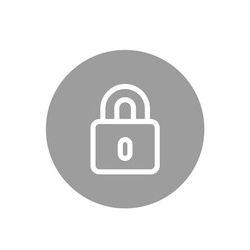 Secured Checkout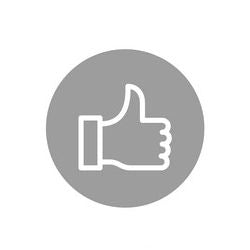 Satisfaction Guarantee
PRODUCT INFORMATION
Order & Delivery
Return & Exchange
CUSTOMER REVIEWS
PRODUCT INFORMATION
The Combo Mat was designed to be the ultimate hot yoga and sweaty companion. An ultra-absorbent and colorful microfiber towel top layer, bonded to a natural tree rubber base.

Perfect for a sweaty grip or for added balance stability; No more towel bunching, as this is an ALL-in-ONE product.

The Combo Mat - 1.5 mm Studio Version
1.5 mm of natural tree rubber + recycled PET  microfiber top layer
70 in (178 cm) x 24 in (61 cm) x 1.5 mm, 3.5 lb (1.6 kg)
The Combo Mat - 3.5 mm Studio Version
3.5 mm of natural tree rubber + recycled PET  microfiber top layer
70 in (178 cm) x 24 in (61 cm) x 3.5 mm, 5 lb (2.2 kg)
The Combo Mat - 5.5 mm Studio Version
3.5 mm of natural tree rubber + recycled PET  microfiber top layer
70 in (178 cm) x 24 in (61 cm) x 5.5 mm, 7 lb (3.2kg)
Earth Concious
Natural Tree Rubber + Recycled PET Microfibre + Water-Based Inks. Free of silicone, toxic glue, and phthalates. Passed RoHS and Colour Fastness Testing.

Care Instructions
Depending on the type of practice, how much you sweat, and personal preference, we recommend washing your Combo Mat every 1-3 uses. If you choose to not wash your mat, hang to dry away from direct sunlight. Roll with the patterned side on the outside for storage or travel. 

We recommend hand-washing to extend the life of your mat. If you choose to machine wash, please do so on a gentle cycle with a machine without a center agitator. Hang to dry away from direct sunlight.
Carrying Strap Included
Order & Delivery
1 Processing time:
Processing your order can take us between 0 to 3 working days depending on our workflow and on the volume of orders that we have to handle. When we have sales and promotional actions, processing times is usually 5 to 7 days. Once your order is processed, it is packaged and ready for shipping.
2 Shipping times:
Your order is fulfilled from our warehouses in Brussels or Milano depending on the products ordered and the destination to which the order is to be shipped. We offer worldwide shipping and we work with DHL, UPS and BPost to offer our clients a fast and secure delivery of all orders.
At check-out stage, you have to select the type of shipping service that you wish:
Standard Shipping: 15 – 20 working days
Express Shipping: 10 – 15 working days
We offer FREE SHIPPING WORLDWIDE on orders above € 199.
IMPORT CUSTOMS/TAXES
Please note that there may be import duties and local taxes when your order goes through customs charged for deliveries made outside EU. Any customs fees incurred on international shipping are the responsibility of the client. Cupidanza has no control over the customs charges or exchange rates.
TRACKING YOUR ORDER
You will receive an email or SMS with a tracking number as soon as your order is shipped. This email or SMS will also include a link to the shipping provider's website so you can track the progress of your package.
If for some reason you do not receive an email, please email us at orders@cupidanza.com and we will gladly provide your shipping and tracking information.
For our return and exchange policies, please check here.
Return & Exchange
1. Conditions for returns & exchanges
If you are not satisfied with your purchase or if you want to change size or product, we accept returns for purchases made from this website only. Items must be unworn, unwashed, and with all original tags attached in the original packaging up to 14 days after purchase
Defective products: Sometimes small manufacturing issues cannot be seen until an item is worn. If you notice a manufacturing defect, please contact us by sending an email to orders@cupidanza.com  and we will work out the best solution for the issue. Please note: If you are exchanging an item due to a manufacturing issue, Cupidanza will refund the cost of international standard return shipping.
NEW (from 1st of July 2019) : RETURNS AND EXCHANGE ARE FREE OF CHARGE
Cupidanza will cover the cost of international standard shipping to send your new item out once we have received the returned package, the request and a copy of the shipping bill for return.
2. How to return or exchange an item?
To return of exchange item(s) complying the conditions above (2.1), please follow the steps below:
A - Please submit a request for return or exchange within 14 days of purchase by email at orders@cupidanza.com with your name, order number and if you wish to have a refund or exchange for a different size. 
B – We will reply by email with the instructions for return and also the address to which the package should be returned. Note any return that has not been accepted by mail will not be processed.
C – Include in the package a printed version of your email of request for return or exchange with your name, order number and if you wish to have a refund or exchange for a different size. 
D - Send your package to the return address indicated in the email we will send you along with all the supporting documents as indicated in B & C above. Failure to follow the process will delay the processing of your return and may even result in your return not being accepted. We recommend re-using the original packaging. It's the ecological way to go!
D - Please note that in case you requested a refund of your order, you will be refunded by same method payment you used at the time of ordering within 30 days once we have received your package.
Please note Cupidanza is NOT responsible for lost return packages.
If you want to check our delivery times and policies, please click here.