Pitaya Short Home
Real time
8
visitor right now
Reasons to shop with us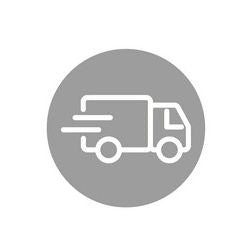 Rapid Service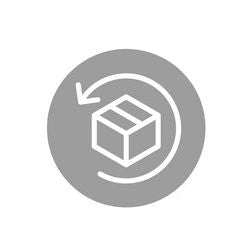 Easy Returns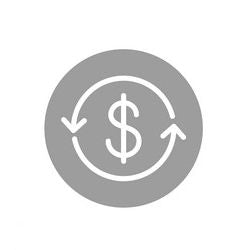 Hassle Free Exchange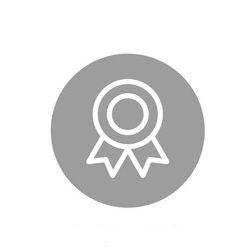 Quality Sourcing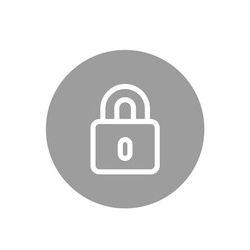 Secured Checkout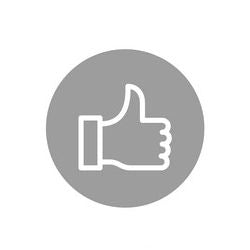 Satisfaction Guarantee
PRODUCT INFORMATION
Order & Delivery
Return & Exchange
CUSTOMER REVIEWS
PRODUCT INFORMATION
When your thoughts are so many that your head starts expanding and your home becomes smaller… 1 of the things that can save your brains from going 'coocoo' in situations like lockdowns, illness or other forms of isolation, is imagination. 
Strangely we were planning on doing a print featuring Mexican housing architecture before we had to stay home because of Co-vid. So when we got caught by it was almost unavoidable not to draw people stuck in them.
So here is a colourful, nearly cheerful memory of your individual, and our shared time in lockdown in our homes - it did have good and bad moments.  
New Collection 2020
'HEY WONDER FOOL WORLD' is dedicated to a time we live(d) in strange madness. The idea to work on a collection with this topic arose before Co-vid hit the world - how strange the little we had to adapt to continue with the ideas of our designs.
The collection expresses the fascination for the wonderful place we live in, yet including an observation of fast transformation due to our rapid and somewhat strange human development. How different the world, values and life styles looked in the 80's. 
We address new 'behaviour trends' in our 'Hey Yogini' print, keep record of the latest global event in our 'Home' print and with 'Electric Jungle' we go back to the safe zone: nature, for being an endless inspirational source. 
DONATION-BASED DESIGN 
The 'Home' design is dedicated to the current refugee situation and we donate 2,- EUR per shorts sold to 'Help Refugees'. They have been helping in the refugee camps in Greece since 2015 and have an approach that involves supporting locals and local activities. Due to the current situation, worsened by Corona, we want to support their efforts. 
SPECIAL FEATURES

- design illustrated by hand with watercolours and gouache
- design inspired by the topic of 'HOME' and what we associate with it 
- item made from a natural bamboo (64%), cotton (24%) and elastane (12%) fabric
- the fabric is soft to touch and firm regarding the fit
- breathable fabric that feels very good on the skin
- produced in Turkey and paid with fair European prices 
- high waisted yoga shorts without elastic band and comfortable fit 
- easily to combine with light and dark colours



FABRIC AND WASHING INSTRUCTIONS

This collection is produced with a natural textile that is composed of 64% bamboo, 24% cotton and 12% elastane. After a long search of the perfect fabric for our designs we are finally content with the softness, breathability, thickness and fit of the material. Plus it is made out of natural resources - bamboo is known to be a sustainable plant because it grows quickly and doesn't require chemicals to do so. 

To retain the colours on this fabric please follow the washing instructions carefully: turn around to wash, cold wash (max. 40º), air dry & no fabric softener. 

SIZE AND FIT

- sizes XS, S, M and L are available
- true to size
- there is a size guide available for this product
- our model is 162cm and wears size XS
Ready to ship in 1 - 3 business days.
From Berlin, Germany
Order & Delivery
1 Processing time:
Processing your order can take us between 0 to 3 working days depending on our workflow and on the volume of orders that we have to handle. When we have sales and promotional actions, processing times is usually 5 to 7 days. Once your order is processed, it is packaged and ready for shipping.
2 Shipping times:
Your order is fulfilled from our warehouses in Brussels or Milano depending on the products ordered and the destination to which the order is to be shipped. We offer worldwide shipping and we work with DHL, UPS and BPost to offer our clients a fast and secure delivery of all orders.
At check-out stage, you have to select the type of shipping service that you wish:
Standard Shipping: 15 – 20 working days
Express Shipping: 10 – 15 working days
We offer FREE SHIPPING WORLDWIDE on orders above € 199.
IMPORT CUSTOMS/TAXES
Please note that there may be import duties and local taxes when your order goes through customs charged for deliveries made outside EU. Any customs fees incurred on international shipping are the responsibility of the client. Cupidanza has no control over the customs charges or exchange rates.
TRACKING YOUR ORDER
You will receive an email or SMS with a tracking number as soon as your order is shipped. This email or SMS will also include a link to the shipping provider's website so you can track the progress of your package.
If for some reason you do not receive an email, please email us at orders@cupidanza.com and we will gladly provide your shipping and tracking information.
For our return and exchange policies, please check here.
Return & Exchange
1. Conditions for returns & exchanges
If you are not satisfied with your purchase or if you want to change size or product, we accept returns for purchases made from this website only. Items must be unworn, unwashed, and with all original tags attached in the original packaging up to 14 days after purchase
Defective products: Sometimes small manufacturing issues cannot be seen until an item is worn. If you notice a manufacturing defect, please contact us by sending an email to orders@cupidanza.com  and we will work out the best solution for the issue. Please note: If you are exchanging an item due to a manufacturing issue, Cupidanza will refund the cost of international standard return shipping.
NEW (from 1st of July 2019) : RETURNS AND EXCHANGE ARE FREE OF CHARGE
Cupidanza will cover the cost of international standard shipping to send your new item out once we have received the returned package, the request and a copy of the shipping bill for return.
2. How to return or exchange an item?
To return of exchange item(s) complying the conditions above (2.1), please follow the steps below:
A - Please submit a request for return or exchange within 14 days of purchase by email at orders@cupidanza.com with your name, order number and if you wish to have a refund or exchange for a different size. 
B – We will reply by email with the instructions for return and also the address to which the package should be returned. Note any return that has not been accepted by mail will not be processed.
C – Include in the package a printed version of your email of request for return or exchange with your name, order number and if you wish to have a refund or exchange for a different size. 
D - Send your package to the return address indicated in the email we will send you along with all the supporting documents as indicated in B & C above. Failure to follow the process will delay the processing of your return and may even result in your return not being accepted. We recommend re-using the original packaging. It's the ecological way to go!
D - Please note that in case you requested a refund of your order, you will be refunded by same method payment you used at the time of ordering within 30 days once we have received your package.
Please note Cupidanza is NOT responsible for lost return packages.
If you want to check our delivery times and policies, please click here.